Our very first comic!

Comments, suggestions, and ideas are always welcomed!

If you'd like to affiliate, check the FAQ above.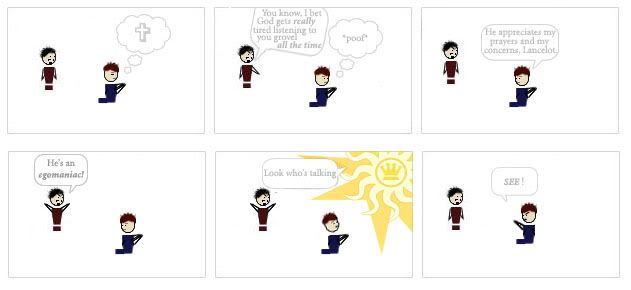 Sometimes Lancelot wished he could stop putting his foot in his mouth. Sometimes everyone else did too.



Oh, and p.s. this one is dedicated to
empress_maeuve for seeing KA her fourth time and just generally being crazy with me.