Finally back everyone! Home and well adjusted at college in NY now. So here's the newest
kaniggits! Once I figure out how to resize my life on this teensy laptop, more of these lil guys will be on the way. Enjoy!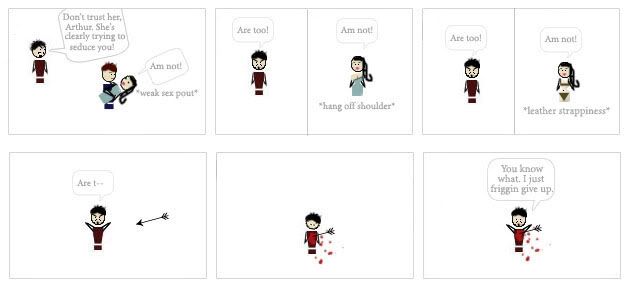 Sometimes arguing with Guinevere just wasn't worth the time and energy, Lancelot thought as he held a hand to his gushing wound. But it was all right. Guinevere felt immediatly sorry when Lancelot said he would go tattle to Arthur. She knew she was in for a spanking. And not the good kind.